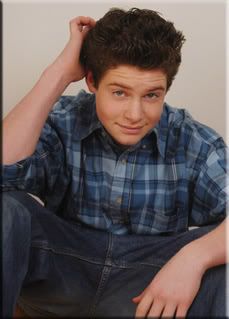 Taylor Ball got his start from a woman named Kim Dawson in Dallas. He was born in San Antonio,Texas, and grew up in Granbury, Texas. He is now currently living in Studio City, and goes home in Granbury when hime is not working. He attended Jr. High at Fossil Hill Middle School in Keller, Texas, and Acton Middle School in Granbury, Texas.


"Having lots of affiliations, Taylor Ball still marks on people's hearts. Touching their hearts at his most dramatic scenes

"
Here are some Trivia about him:
He gets to kiss Ashley Tisdale in a couple episodes on the show Still Standing. Ashley plays Bonnie his girlfriend in a couple episodes.

He has made an amateur film called Very Bad Day, with some of his friends. It is a dark comedy based on a true story about a friend struggling with drug addiction.

He says his mom was kind of like Judy on Still Standing

When he is not working you can catch him at his home in Texas.

He doesn't really care for algebra but it is also his best subject too.

He's considering three fields, either filmmaking, architecture, or rock stardom.

He was home-schooled as a child because of his acting.




He has done runway modeling,tons of print jobs, voice overs, and countless commercials. He is a brown belt in Aikido, and loves making home made movies. This born and raised Texan also composes techno music,plays electric guitar,and likes to rock climb in his spare time. He is also a supporter of The Gabriel Project.
Taylor Ball